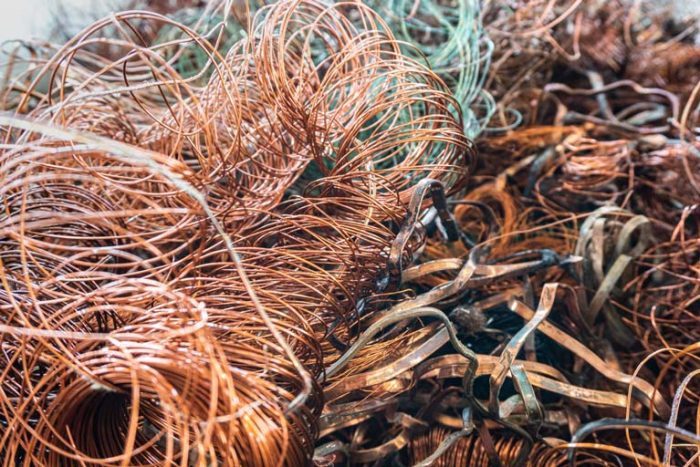 Fosnaught Auto Parts Inc. has a superior reputation as a scrap metal buyer and recycler, and we're the place to come if you're looking for a scrap copper buyer in North Canton, Canton, McDonaldsville, Greentown, and Stark County, OH. We pay cash value for your unwanted copper and will always provide you with the most competitive spot prices.
Thanks to the rising demand for copper over the last few years, scrap prices have been rising. If you've got unwanted copper and are looking to cash in, we'll gladly give you what it's worth and make the transaction simple for you.
Copper We Recycle
There are tons of places to find scrap copper—including old wiring or plumbing, from defective heating elements, inside small appliances, etc. Copper cuttings and millings from machine shops are also a viable source of scrap. Wherever you get your scrap, it's welcome at Fosnaught Auto Parts Inc.! Here's a look at just some of the most common types of scrap we recycle:
Bare bright copper wire
Copper cuttings and milling
Copper flashing
Copper tubing
Copper wire nodules
Copper wire scrap
Heavy scrap copper
Insulated copper wire
Because copper is graded, we'll appraise the quality of any brought to us and provide you with a spot price according to that specific grade.
We Pay Cash
When you bring us scrap metal, expect to leave with cash. While some recycling & scrap facilities may issue different forms of payment, we give you exactly what you want: cash in hand. We make it easy to unload your copper & are proud of our superior reputation as a scrap copper buyer in North Canton, Oh.
Recycle Your Scrap Copper
If you've got scrap copper to recycle and are looking for the best cash price, come to Fosnaught Auto Parts Inc. Want a quick quote on cash for copper, cars, or used auto parts? Give us a call at 330-494-1251. Please note that a valid ID is required for metal recycling.